Our commitment to pouring good into the world is much like a vine.
It starts with us but branches out to support carefully selected causes.
No one should have to question where their next meal will come from, which is why we are committed to doing our part to end hunger by supporting national and regional hunger relief charities through monetary donations, volunteering and even hosting our own food drives all to bring out the best in our local communities.
In 2022 we are happy to have No Kid Hungry as a partner to help in our goal of donating over 1.5 Million Meals to help feed families in need.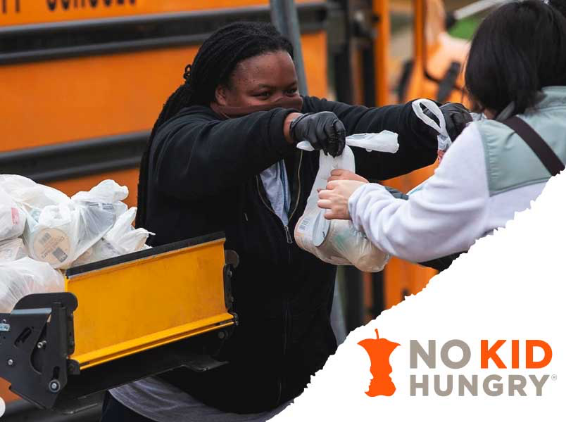 No Kid Hungry
No child should go hungry in America. But in the wake of the coronavirus pandemic, 1 in 6 kids could face hunger this year. No Kid Hungry is working to end childhood hunger by helping launch and improve programs that give all kids the healthy food they need to thrive. This is a problem we know how to solve. No Kid Hungry is a campaign of Share Our Strength, an organization committed to ending hunger and poverty.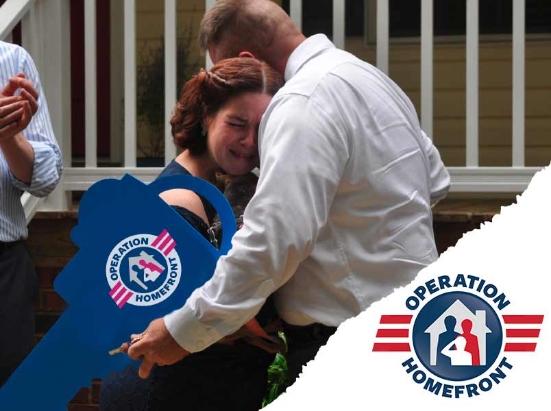 Operation Homefront
"Building strong, stable, and secure military families so they can thrive — not simply struggle to get by — in the communities they have worked so hard to protect. For over fifteen years, they have provided programs that offer: RELIEF (through Critical Financial Assistance and transitional housing programs), RESILIENCY (through permanent housing and caregiver support services) and RECURRING FAMILY SUPPORT programs and services throughout the year that help military families overcome the short-term bumps in the road so they don't become long-term chronic problems.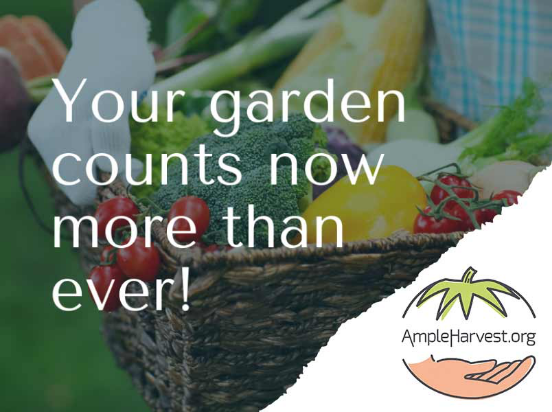 AmpleHarvest.org
Founded by CNN Hero and World Food Prize nominee Gary Oppenheimer, is a nationwide non-profit that uses technology to end food waste and hunger, reduce malnutrition and help the environment in America by educating and empowering millions of home/community gardeners to easily find a local food pantry eager for their surplus garden bounty.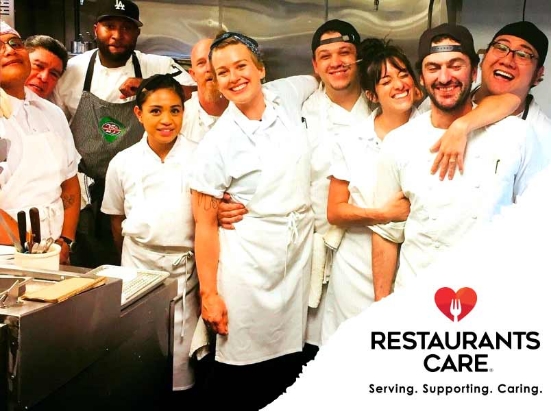 Restaurants Care
An established non-profit program of the California Restaurant Association Foundation provides one-time financial support to restaurant employees facing unforeseen hardship. Since 1981, the CRA Foundation has been cooking up stronger communities in California by investing in the people at the heart of our restaurant industry.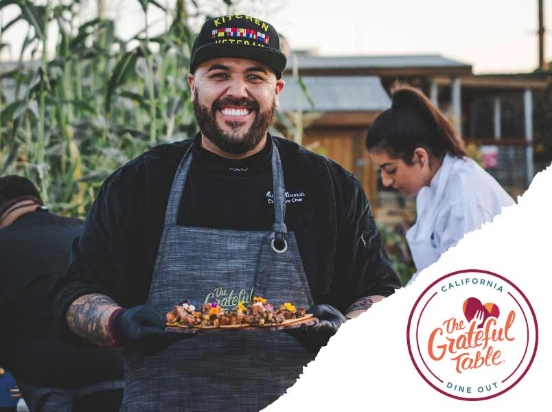 The Grateful Table Dine Out
Dine out to help out! The Grateful Table Dine Out is a month-long marketing campaign in November to promote dining. The campaign encourages the public to support neighborhood restaurants while also raising awareness and donations for the Restaurants Care relief fund.
Operation Rebound
Challenged Athletes Foundation's Operation Rebound® program strengthens the mental and physical well-being of veterans, military personnel and first responders with permanent physical injuries by providing them opportunities to use sports and fitness to re-integrate into our communities and by empowering them through sports.
Through Operation Rebound specific grant requests and sport clinics, CAF is there to support our service members from Frontline to Finish line.

By entering the Noble Vines website, you confirm that you are of age to legally enjoy wine.
© 2023 NOBLE VINES, NAPA & MANTECA, CA. ALL RIGHTS RESERVED.